Church Code - wi257
Password - photos 

MASS TIMES
Wednesdays 9:00 am
Fridays  9:00 am
Saturdays 4:00 pm
Sundays 10:30 am
Father Jerry Harris
Welcome to St. Joseph
Catholic Church
CHURCH MEMBERSHIP
Contact us
to schedule an appointment with Father Jerry Harris.
We are always excited to hear from people who
have an interest in our Christian community.
To receive parish census forms, contact the parish secretary.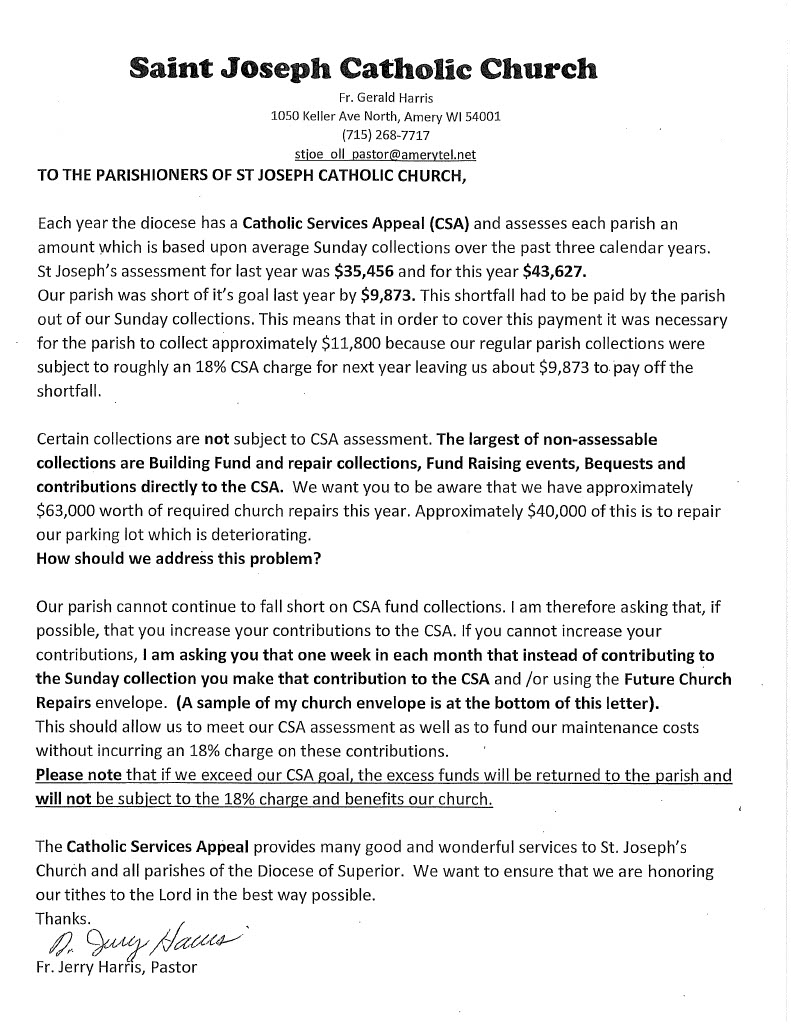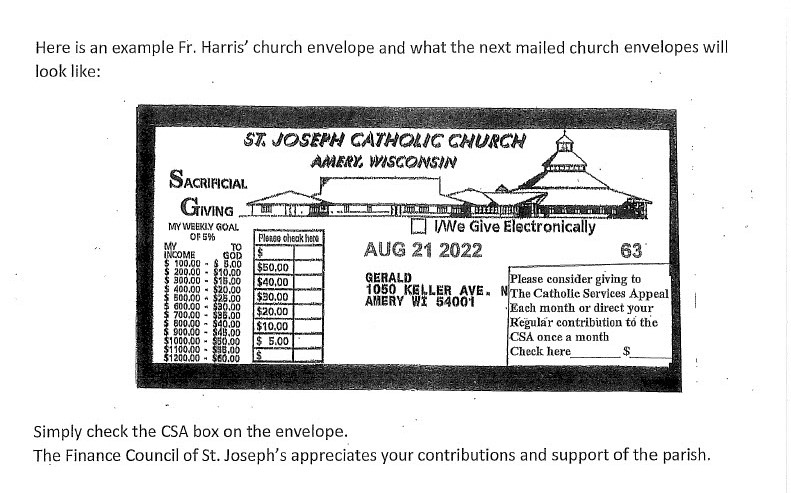 ADORATION is coming to St. Joseph's!
Wednesdays during Lent you will have the opportunity to participate in Adoration. Please consider spending an hour of your day being present with the Body of Christ. This beautiful ministry is a way to grow closer to God during the Lenten season.
You can sign up with the following link or call the office:
Communal Penance March 16 at 6:30 p.m. at St. Joseph's, Amery
We will have a Communal Penance Service on Thursday, March 16 at 6:30 p.m. at St. Joseph's in Amery for the Cluster Parishes.  We will have 4 priests available for individual confessions.  Regular scheduled Confessions are Saturdays from 3:00 to 3:30 p.m. at St. Joseph's and Sundays from 7:45 to 8:15 a.m. at Our Lady of the Lakes and any time by appointment.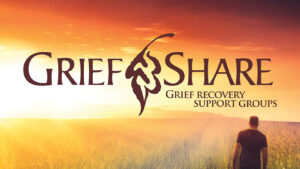 Grief Share will begin February 28th for 13 weeks.
6:30pm to 8:00pm
For more information contact Saint Joseph Church (715) 268-7717